What can you buy for £750,000 around the UK?
According to recent research, House prices have risen by 6.4% in the year to the end of September, compared with a UK average rise of 4.7%, the Office for National Statistics (ONS) has stated.
Data from the Land Registry is always a reliable source and they show that the biggest UK annual price rises have been seen on detached homes. Halifax has also quoted that they have seen the average house price across the UK rise to £250,000. The pandemic we are in appears to have influenced some homeowners to move to more rural locations up and down the UK, the South West seeing the biggest increments in prices, the race for space appears to be on!
"So investing in property could well be a good move? Great but what happens if I don't have the capital to buy a 2nd property?"
Putting money into residential property ie buy-to-let is not as attractive as it once was. Initial property costs as we have stated are higher than ever, stamp duty paid on second homes is up and the fact that there are fewer tax breaks for buy-to-let landlords have taken some attraction away. If you're determined to invest in the property market, there are always alternatives. REITS (Real Estate Investment Trusts) are always an option. This, however, may be perceived as more challenging and less comfortable for the average private investor as often their knowledge is dominated by private property markets and not commercial.
Alternatively, there is increased interest in lending via P2P or Peer-to-Peer, offering potential returns in excess of the typical 5%-6% of a traditional Reit. These Equity-based crowdfunding models are possibly the nearest alternative to traditional buy-to-let investments. It works by purchasing a share in a property (usually via a "special purpose vehicle" a company set up for that purpose) the property concerned is let out. In return you receive a share of the rental income, you would also be inclined to any profit if the property is sold.
"So perhaps investment into a 2nd property is achievable after all?"
The market suggests there is plenty of property changing hands right now, many properties are being added to property boards by the day, It is hard to keep abreast of all the available options. To help focus your attention we have taken some geographical areas around the UK and associated property available on the market currently, up for sale to £750,000. Clearly, locations influence what you can get for your money, as does your own budget, you may equally be inspired by some of the selections here. So many properties are being added to Rightmove daily, making it hard to keep on top of all those drool-worthy homes sometimes. Thankfully for you though, we've scoured the site looking for some of the best homes that are on the market right now, up for sale at £750,000.
As always what you can get for your money varies massively by location, and we realise for many this is way above your budget, but maybe it will give you some inspiration for the kind of home you're looking for.
Wales
The Welsh border provides a luscious array of land and property, for you to invest in. We will focus our look at the Welsh Riviera, aka the seaside resort of Abersoch, famous for its surfing, windsurfing and jet-skiing, and you won't be disappointed.
With beautiful beaches and views aplenty, Abersoch offers much more than your typical seaside resort and has much to offer by way of activities and adventure. From epic walking routes to scenic cycles, from gastro-pubs to fine dining, Abersoch has something for everyone. This incredible five-bedroom Abersoch cottage comes complete with multi-level terraces and 180-degree views of both the sea and Abersoch village.
Beautifully designed, with bags of character, this cottage is situated so close to the sea you'll be sick of looking at it and with a south-facing balcony area (yes, you heard that right – south-facing) you're guaranteed to be able to make the most of those wonderful summer days (and nights).
Take a closer look at the property below:
5 bedroom detached house Mona, Abersoch £750,000 AQHomes Estate & Letting Agents
London
The suburb of Teddington, South West London, is an idyllic bolthole for those wanting the convenience of good transport links into Central London, without the hustle and bustle of city life. Situated on the River Thames, Teddington falls under the borough of Richmond and neighbours the popular areas of Hampton Wick, Strawberry Hill and Twickenham.
Brimming with original features, this gorgeous Victorian home would suit both those looking for extra space for a home office and growing families. Decorated immaculately by the current owners, the lucky buyers of this property will be able to move in knowing there's one less thing to worry about.
Take a closer look at the property below: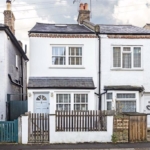 3 bedroom house Railway Road, Teddington £745,000 Dexters, Teddington
West Midlands
Central to the UK, with fantastic road network access and facilities, plus the soon to be built high-speed rail network (HS2) the West Midlands provides London city access and rural abode options. A great example of this would highlight the Warwickshire countryside, Dorridge, in Solihull, is a popular and large village with its own train station and shopping centre and a selection of schools.
An affluent community, if you move here you may need to get accustomed to bumping into a well-known face or two when doing your weekly shop. A newly built property, complete with all the mod cons, this spacious bungalow is just down the road from both Dorridge Park and Dorridge Cricket Club on one side, and Dorridge train station on the other. Complete with a fully installed Samsung Air Source Heat Pump, this property promises extremely low running costs – now who doesn't like the sound of that!
Take a closer look at the property below:
4 bedroom detached bungalow Ernsford Close, Dorridge £750,000 DM & Co. Homes, Dorridge
Norfolk
East Anglia offers some fantastic market towns supported by wonderful landscape views, for our example we have taken the Breckland district of Norfolk, where you can find yourself surrounded the historic market towns of Dereham, Attleborough, Watton and even Thetford, where amongst other attractions you can find the Dad's Army Museum.
With dozens of villages, both small and large, filling the pockets between the larger towns, it's here that you'll find Merton – a lovely little parish covering just under 6 km2. The perfect secluded sanctuary, this stunning thatched property is accessed via a tree-lined driveway that will leave you feeling like Elizabeth Bennett, spying Pemberley for the first time, every time you come home. With four bedrooms and three bathrooms, you can guarantee they'll be no morning queues for the bathroom in this house! It also comes complete with a separate, one bedroomed guesthouse making having guests, or growing teenagers in need of space and privacy, a breeze.
Take a closer look at the property below:
4 bedroom detached house Merton £750,000 Fine & Country, Norwich
York
With its famous cobbled streets and Roman history, it's no wonder that the city of York is such a popular destination. Nestled in the Bootham district of the city, just north of the city centre and York St John University, we just couldn't leave this opportunity off our list. The new owner of Brentwood Guest House won't just be buying a 10 bedroom bed & breakfast, they'll be buying an already well established business that boasts a Tripadvisor rating of 4.5 and has won several awards.
With on-site laundry room, generously sized dining room and patio, this commercial listing is unlikely to be on the market for long.
Take a closer look at the property below: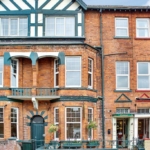 10 bedroom guest house Bootham Crescent, York £750,000 EweMove, York
Cumbria
On the north-westerly side of the Lake District, you'll find the hamlet of Winscales. Situated only a few miles from the coast, sailing enthusiasts will benefit from Whitehaven's marina and Workington golf club is just a few minutes drive away for golf fans. Now, we have to confess that we've been a bit naughty with this one because it's not actually £750,000 at all… it's £650,000! But we just had to share it with you.
Set in 1.5 acres, Cumberland Lodge is a five-bedroom mansion with incredible views of Lakeland fells. Built using a plethora of natural building materials, including Jerusalem stone and marble, the property has been built and decorated to a high-quality finish and the main staircase – just wow! Not content with just 1.5 acres? Well, good news for you because there's a further 50 acres available, including a '1 mile all weather gallop' if you're in need of a bit more space.
Take a closer look at the property below:
5 bedroom country house Cumberland Lodge, Winscales, Western Cumbria £650,000 Purple Diamond, Cockermouth
SOURCE: RIGHTMOVE.CO.UK